Developers tout high rises opposed by hoteliers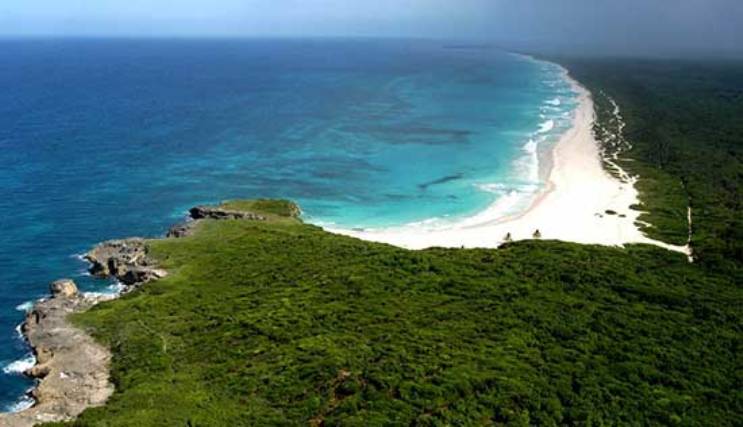 Macao beach privatized?
Punta Cana, Dominican Republic.-  With a presence of civil society, business and community leaders, the first public hearing was held Thursday for the environmental evaluation of the Macao Alto Resort tourism project, which includes the construction of the Moon Palace hotel, with 2,149 rooms in two high rises of 18 floors.
The construction on the Macao Alto Resort, to be built for US$600.0 million, the area, will start in the El Salado section of the Verón-Punta Cana Municipal District.
This ambitious hotel project -opposed by the powerful hoteliers grouped in Asonahores- is developed by the Mexican chain Moon Palace Resort, which has significant investments in Cancun, Mexico, and Jamaica.
The construction of the complex, whose groundbreaking Thursday was headed by president Danilo Medina and members of his Cabinet, will created 5,000 jobs in the construction and 4,000 when fully operational.