Tourists from Argentina, Brazil, and Chile were hurt in an accident in Bávaro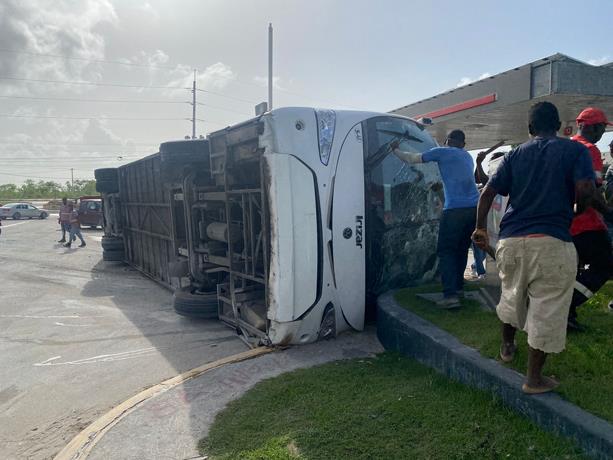 Foreign visitors of Argentine, Brazilian, and Chilean nationalities were harmed in the collision that happened this Thursday morning on the Bávaro highway in the province of La Altagracia. According to an early report, the traffic accident resulted in at least two fatalities and more than a dozen injuries.
The collision involved a bus from a commercial tourist transportation business and happened especially at the Domingo Maz Crossing.
Three people who are critically hurt are being sent to local hospitals, including Hospiten and the IMG center. A source claims that local medical facilities are asking surgeons to amputate limbs.