Best Hotels inaugurates its second resort in Punta Cana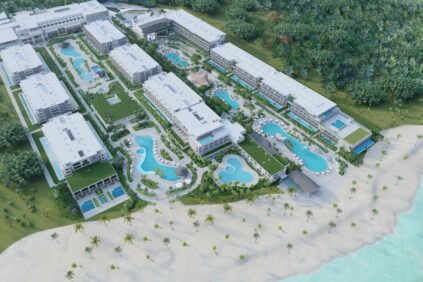 Punta Cana.- The renowned hotel chain Best Hotels has inaugurated the Serenade All Suites, a luxurious "five-star" resort exclusively for adults, located in Cabeza de Toro, Punta Cana.
This new resort boasts 325 rooms and is part of the same complex as Serenade Punta Cana Beach & Spa Resort, which opened at the end of 2020. The completion of Serenade All Suites represents the conclusion of the second phase of the hotel complex, with the initial phase being the establishment of Serenade Punta Cana three years ago.
Best Hotels is already planning the third and final phase of the complex, which, upon completion, will provide nearly 2,000 luxury rooms. This expansion contributes to the tourism landscape of Punta Cana, offering a variety of accommodations and services.
Serenade All Suites promises to deliver a unique and upscale experience to its guests, featuring comfortable design, exquisite cuisine, and top-notch services, as stated in a press release. This addition to the Punta Cana tourism scene reflects the ongoing growth and development of this popular destination.