Entities agree to boost Dominican competitiveness through innovation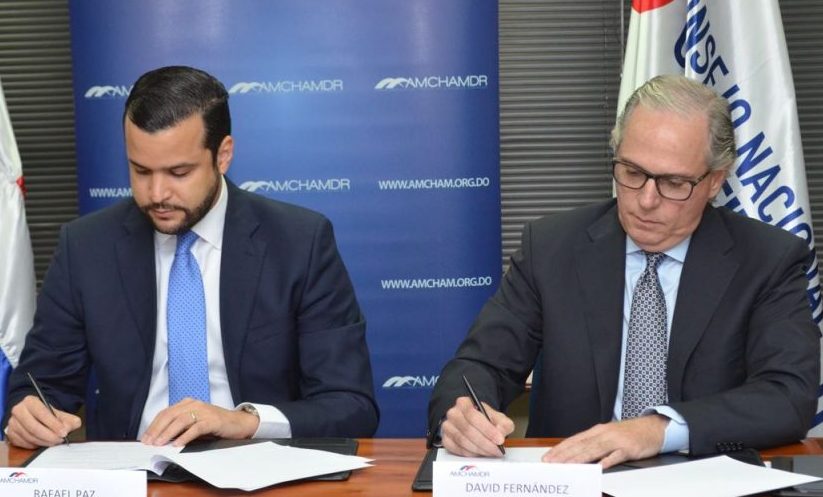 Rafael Paz, David Fernández
Santo Domingo.- Dominican Republic's National Competitiveness Council and the American Chamber of Commerce (AMCHAMDR) on Thurs. announced an agreement to develop national policy on innovation through public-private sector guidelines.
COMPETITIVIDAD director Rafael Paz and AMCHAMDR president David Fernández signed the inter-institutional collaboration agreement that also covers initiatives, projects, activities and plans of action aimed at spurring institutional reforms to bolster the country's competitiveness.
"With the signing of this agreement, AMCHAMDR is carrying out its strategy of contributing to national competitiveness through strategic alliances, focused on strengthening the institutions, policies and other factors that determine the level of productivity in the country," Fernandez said.
Through AMCHAMDR's Information Technology Committee (ICT), support will be provided to COMPETITIVENESS, to elaborate the proposal, which is one of the three pillars of the new Council-led process, promoted by Paz.
"We understand innovation as the necessary public-private linkage for our entrepreneurs to patronize their inventions. It is necessary to promote useful innovation, which solves national problems, in keeping with the country's development objectives. That is, the need to take the leap from the purely academic innovation and assume risk capital and models of promotion through shared risk," Paz said.