DR promotes exportable products and presents investment climate in Qatar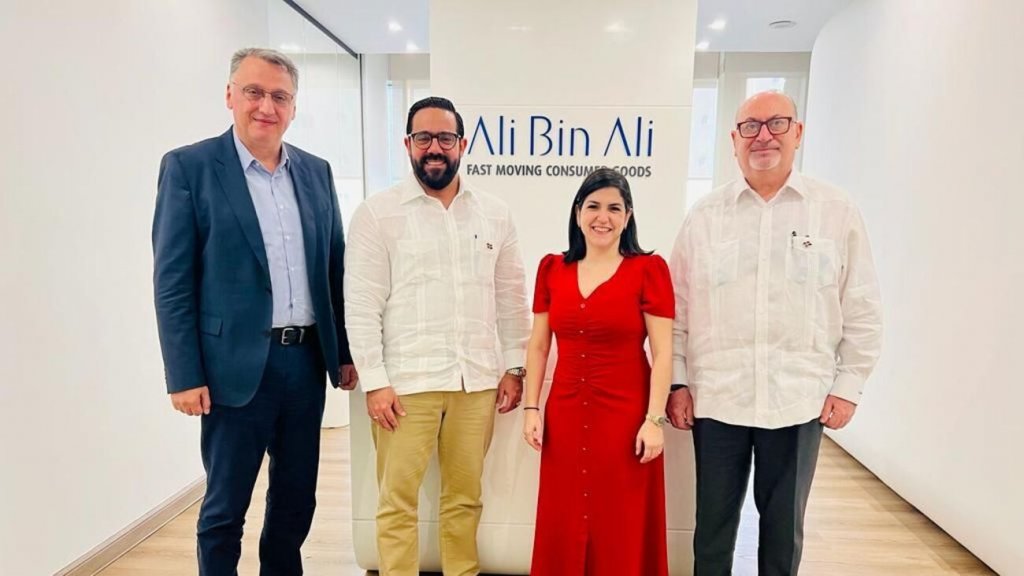 Source: Presidencia
Biviana Riveiro Disla, executive director of the Export and Investment Center of the Dominican Republic (ProDominicana), visited Qatar as part of the special mission to strengthen the Dominican Republic's commercial export and investment ties with Qatar. The executive director, accompanied by the country's ambassador to that country, George Bahsa, attended several meetings with business entities and government officials to identify investment opportunities and strategic alliances with companies in that country that will allow for greater trade growth.
Among the meetings are Abu Khalifa Trading, Lulu Group International, International Foodstuff Group, Qatar National Import & Export, Qatar Duty-Free, Al Meera, Ali Bin Ali, Lesha Bank, Grupo Casa DR, Salam International, That's Living, Qatar Airways. Riveiro stated that during her visit, "she has presented the Dominican Republic's thriving and diverse economy to Qatari companies and business leaders." She also emphasized that these actions allow for greater business opportunities in a variety of sectors, including tourism, medical services, real estate, energy, aviation, and free zones, among others.
During this mission, a cultural event was held to promote the country's exportable offer, specifically cigars, rum, coffee, and chocolate, as well as to show other products manufactured in the country, some of which are already in said market, such as prestigious cigarette brands and fashion clothing from the Camila Casual brand and Laura Tosato jewelry, represented by Grupo Casa Dr, and others such as Dominican rum from the Brugal brand. This market opening was made possible by the Ministry of Foreign Affairs and ProDominicana working together to promote the holding of events, participation in fairs such as Agriteq, and the activities of the Dominican Week held a year ago.