Monetary expansion measures boost liquidity as M1 contracts in the Dominican Economy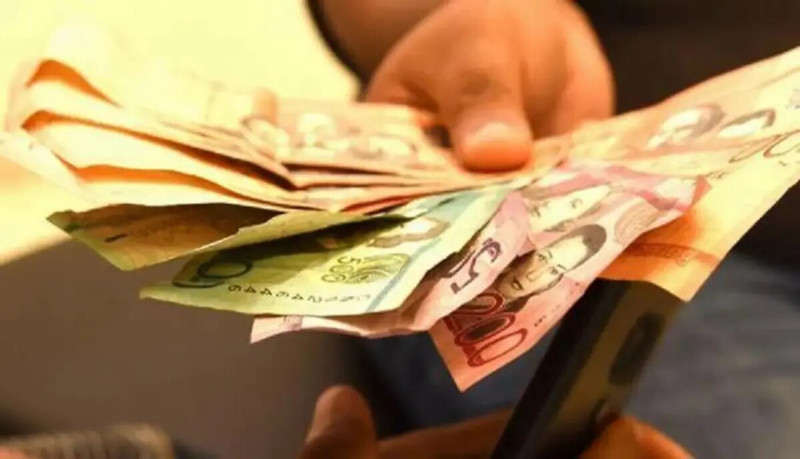 Santo Domingo.- Based on the most recent data from the Central Bank, the M1, a key indicator of basic monetary aggregates representing money in circulation, has shown a slight contraction as of May 23. However, it is expected that in the coming days, there will be a more positive movement in terms of liquidity.
This change is a result of a new monetary expansion measure implemented by the Monetary Board. The measure permits the financial intermediation sector, including banks and other regulated entities, to utilize a portion of their reserve resources to provide cheaper financing. This move aims to stimulate specific sectors such as private construction.
During its recent session on the 1st of this month, the Monetary Board introduced a new facility to promote credit and boost the economy. It involved releasing around RD$34,000 million from the legal reserve, equivalent to 2% of the liabilities subject to the legal reserve. These funds will be channeled as loans to productive sectors and households through multiple banks, savings and loan associations, and other financial intermediaries, at an interest rate of up to 9% per year, valid for 4 years.
Additionally, a new Quick Liquidity Facility (FLR) of RD$60,000 million has been established to provide additional liquidity to the financial system and facilitate financing for the private sector. This facility will have an interest rate of no more than 9% per year for a two-year period.
The Central Bank's interest rate on financial intermediation entities will be set at 3% per year.
The circulating medium is an indicator that measures the money in circulation within an economy. It includes M1 (money in the hands of the public, available for immediate use), M2 (extended money supply, including deposits and securities), and the broader measure of money supply (M3).
While liquid money in the hands of the public experienced a decrease of RD$5,049.8 million in May compared to April, the expanded money supply witnessed a slight increase. The Dominican economy had a total of RD$723,826.2 million in circulation in May, as opposed to RD$728,612.7 million in April.
Moreover, M2, representing the expanded money supply, reached RD$703,982.7 million by May 31. This indicator covers additional deposits in the national currency, securities issued by Other Depository Companies (OSDs), and non-share securities issued by the Central Bank.
By the end of May, the growth of this monetary indicator showed an increase of RD$29,313.8 million compared to April.
M3 encompasses the expanded money supply, other deposit values issued by OSDs in foreign currency, and other securities issued by the Central Bank.
While monetary restrictions are often imperceptible, particularly for individuals, households, and companies with debt capacity utilizing credit cards or preferential facilities, lower-income or informal groups commonly feel the impact as a lack of circulating money. These circumstances were part of a restrictive policy aimed at reducing demand in the economy to control inflation. The increase in bank interest rates was among the measures implemented to achieve this goal.
Source: Candida Acosta, Listin Diario