July was the deadliest month in DR with 406 deaths and more than 36,000 cases of COVID-19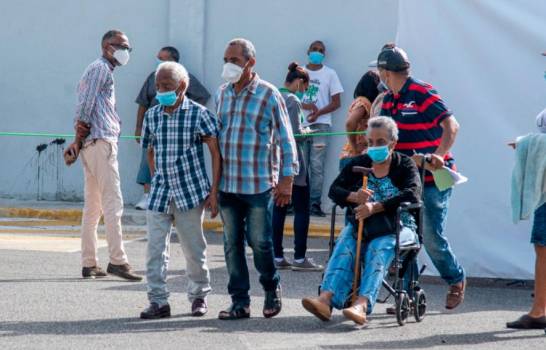 Every day, hundreds of people come to the National Laboratory to take the COVID-19 test. (PHOTO: DIARIO LIBRE / DANELIS SENA)
Authorities have had to increase the number of beds for patients with the virus
The lifting of the state of emergency along with the violation of social distancing in the week before the elections on July 5 took its toll on the Dominican Republic this month, which ends with 406 deaths and 36,262 affected by COVID-19, which represents a growth of 129.29% of confirmed cases.
At a general level, deaths are at 1,160, and positive cases at 69,649, according to bulletin # 134 of the Ministry of Public Health issued this Friday, July 31.
In June, confirmed cases only increased by 71.29%, according to statistics from the Ministry of Public Health.
The average number of people most affected is 38 years because young people are the ones who violate social distancing and curfew the most. When the pandemic started, the average was 45 years old.
Violation of government regulations resulted in saturation of occupied beds in the public and private sectors, intended for patients with coronavirus. As of June 28, there were 678 beds occupied. However, as of July 29, there were 1,066 beds in use with people affected by the disease, according to data from the National Health Service (SNS).
Similarly, the SNS data indicates that the use of beds in the Intensive Care Unit (ICU) went from 116 to 185 this month.
This bulging of figures caused the authorities to increase the number of beds in various hospitals in Greater Santo Domingo and other provinces.
The Minister of Public Health, Rafael Sánchez Cárdenas, indicated on Friday that the number of beds in the ICU was expanded from 176 to 199. He added that, of the patients who are in the ICU, 41.55% are in centers in Greater Santo Domingo, the 29.58% in Santiago, and 16.55% in the Duarte province.