Hundreds of women unleash wrath on First Lady's accuser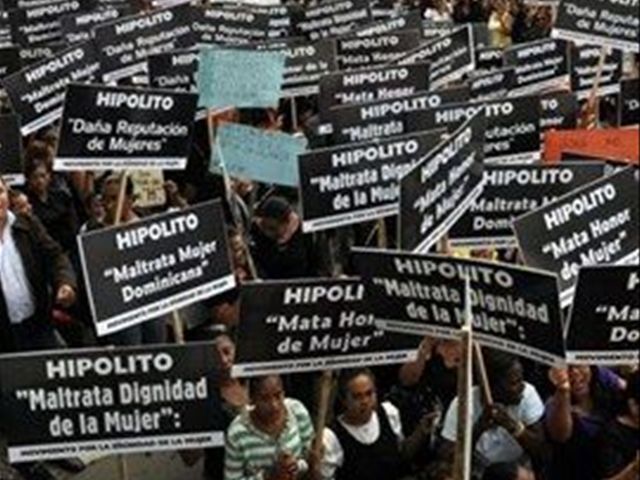 Santiago DR. – Dressed in black and carrying pickets in rebuke of TV journalist Marcos Martinez and opposition PRD party presidential candidate Hipólito Mejía, members of the Dominican Woman Dignity Movement and in defense of the first lady Margarita Cedeño, the latest episode in two week flap over her alleged 73 million euro bank account.
Although the ladies had announced a rally to concentrate in Colon Park, they decided to stage along the busy commercial Street Sol in front of Channel 55, home to Martinez' daily program.
The crowd of women tried to enter the building, but were halted by police agents.
Most of the women reportedly represent local neighborhood boards of Santiago's South zone and mid level leaders of the ruling PLD and opposition PRSC parties,