Once powerful party gives piglets & salamis politico the boot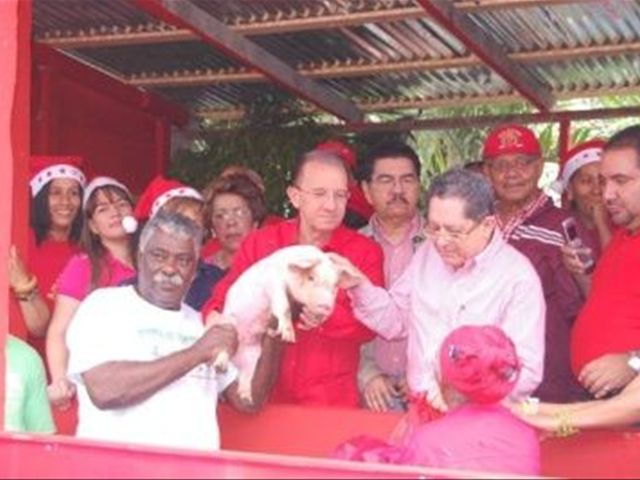 Santo Domingo.- The once powerful right wing PRSC party on Friday announced the ouster of senior leader and senator Amable Aristy, whose 2008 bid for the Presidency hinged on handouts of salamis, cash and live piglets.
PRSC senior leader Humberto Salazar said the party's Permanent Presidential Council (CPP) took the decision on Castro's alleged disrespect of the organization's alliance with the ruling PLD's presidential candidacy. "It's a decision of the CPP which notified him and who rebelled against the resolutions of the last assembly."
He said Article 11 of the PRSC statutes stipulates the automatic expulsion of those who assume positions contrary to the decisions of the leadership.
The expulsion comes just one day after Aristy announced that he had yet to decide on which of the campaigns he'll support for the May 20 elections, and revealed meetings with opposition PRD party candidate Hipólito Mejía and with PLD president Leonel Fernandez, but whose details he didn't disclose.
The senator for Altagracia province reportedly polled PRSC rank and file nationwide, in which Mejía had a considerable lead.