Two activists injured during PRD motorcade in Puerto Plata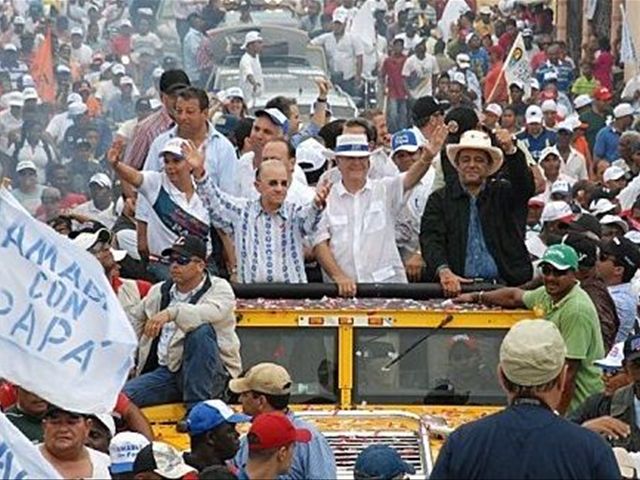 Puerto Plata.– Two people were hit by stones thrown Friday night by unidentified demonstrators inthe town Montellanos, northern Puerto Plata, where the opposition PRD candidate Hipolito Mejia was campaigning.
According to press reports, some windows of vehicles were also destroyed. Puerto Plata police agents are investigating the circumstances of the violent incident which occurred at 8:00 pm near a gas station, where dozens of PRD supporters were waiting for their candidate.
Police said the injured were Yaqueline Sanchez Balbuena, 47, and Jose Antonio Melo, 49, who were taken to the Social Security in Montellano and later referred to the Medical Center Doctor Burnigal in Puerto Plata.