Police bust nets biggest haul of stolen metal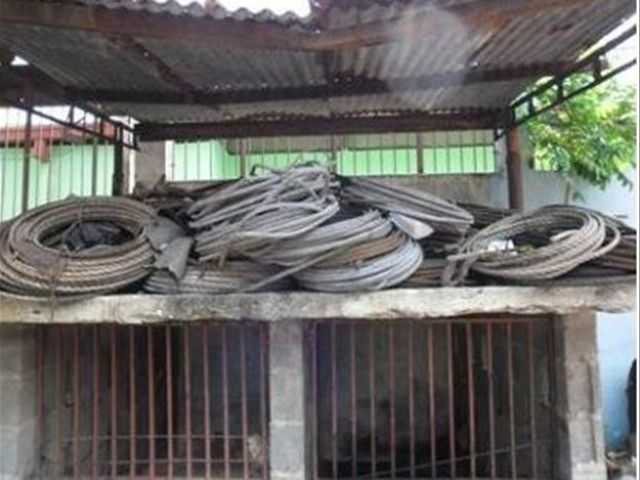 Santo Domingo.- The Police raided Friday morning a scrap metal yard in Villa Mella where it seized the biggest amount of stolen members ever, including aangle iron, I-beams, rails, thousands of feet of power line cables and parts of water pumps of the dams and canals agency, INDRHI.
Theft Dept. agents accompanied by a deputy prosecutor conducted the raid in the scrap yard Santa Cruz, on Mirabal Av., Villa Mella, owned by Manuel Ramon Hilario, whose son Luis Hilario was arrested.
Among the metals seized figure 146 angle irons of various sizes, 37 parts of water pump valves, 15 pieces of rails and a large amount of electric cables.
Also found at the site were dozens of pieces of metal, steel wires of different thickness and other metal objects.
The angle iron was reportedly stolen from power line posts of the State-owned utility CDEEE, and hidden in the basement along with tracks and other pieces of the State Sugar Council's railway system.