Woman engineer shot by gunmen flown to Florida to save her eye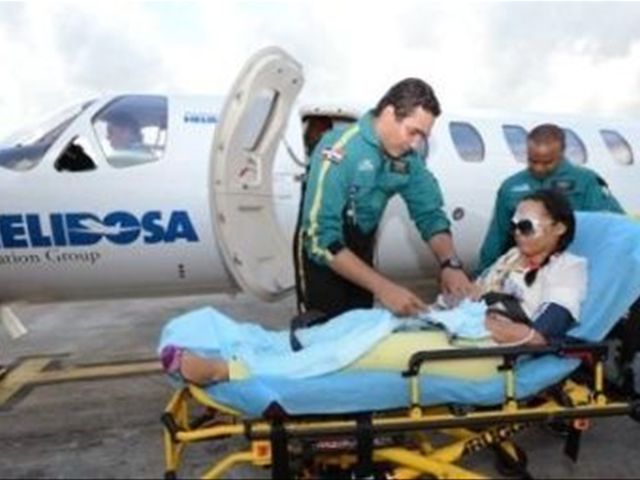 Santo Domingo.- Francina Hungria Hernandez, a civil engineer who was shot in the face by assailants last week, was flown Thursday to Jackson Memorial Hospital's Bacon Palmer Eye Institute in Miami, Florida.
Hungria lost his right eye from a gunshot by gunmen who tried to steal her car on the busy Lincoln Av.
The Helidosa Company offered the service of an ambulance plane free of charge, which departed from the airport at Higüero.
The prominent retinologist Salomon Melgen reportedly helped coordinate the transfer of the 28-year old professional whose case has drawn wide attention.