The U.S. donates speedboats, scuba gear to fight drug trafficking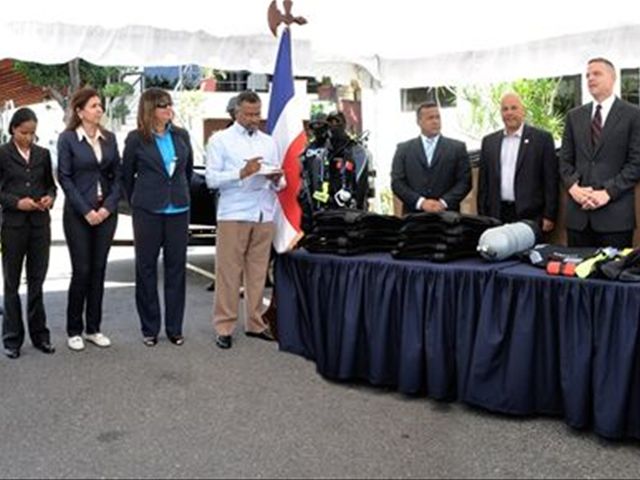 Santo Domingo.- The U.S. government on Wednesday donated navigation equipment to the National Drug Control Agency (DNCD), including two speedboats with outboard motors, to be used against drug trafficking, especially along the coasts.
DNCD president Rolando Rosado thanked U.S. Embassy chief of staff Dan Foote and Narcotics Section director Mario Fernandez, and U.S. Drug Enforcement Administration local rep John Niedzialek.
The equipment donated, worth more than US$150,000, includes two F470 Zodiac inflatables with motors, 351 bulletproof vests and six scuba diving sets, to be used by the DNCD's elite unit in charge of the pursuit of boats trying to reach Dominican coasts loaded up cocaine.
Foote said hailed the DNCD's work. "For my embassy and my government in Washington, we're highly satisfied and glad of what you are doing against these criminals, what we're doing now is part of the mutual support we offer to deal with this problem."