Xstrata Nickel mine spurs protests for and against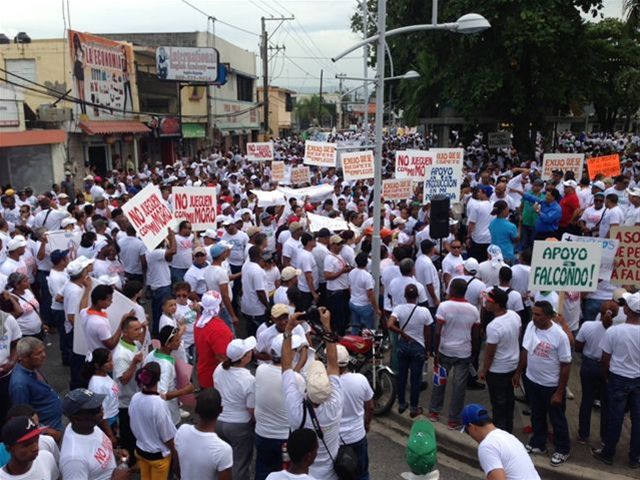 Bonao, Dominican Republic.- Employees and suppliers of Xstrata Nickel Falcondo on Monday were set to walk through the city's main streets to support the mining company's project at Loma Miranda, while opponents torch tires and hurl trash in some of Bonao's neighborhoods.
These protests have led to the arrest of environmentalists and neighborhood leaders, including physician and college professor Pablo Abad, and two of his sons.
Supporters of the mining company organize the march on a busy avenue, where minutes before were doused the tires torched by environmentalists.
Some of Falcondo's suppliers said if the company halts its operations in the country, thousands of people could lose their jobs, which in their view would increase crimes.
The town is under a tense calm as because some residents say the march supporting the Canadian miner is a provocation.