Dominican leader's 84% tops the Americas in long 'honeymoon"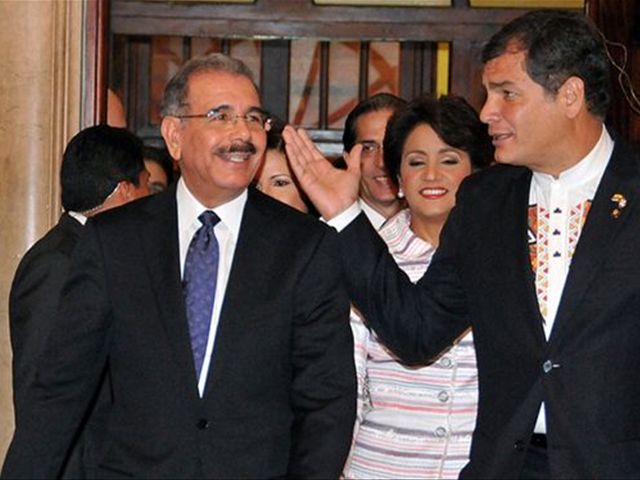 Santo Domingo.- With an 88 percent approval rating, Danilo Medina is the President with the highest citizen support in the Americas, followed closely by Ecuador's Rafael Correa's 84%.
Costa Rica's Laura Chinchilla's 9 percent holds last place in the popularity ranking in the Americas, according to a survey by Mexican pollster Consulta Mitofsky
Colombia's Juan Manuel Santos and Argentina's Cristina Fernández tied at 25% while Canada Prime Minister Stephen Harper has a 26% approval rating, which Mitofsky says reflect "the mood and the perceptions of the population."
As to Medina, the poll notes that "after being in office for one year, Medinea occupies the first position in this ranking of Presidents," a rating held by the Ecuadorian leader in Mitofsky's previous survey.
With "outstanding" positions also figure Panama's Ricardo Martinelli, with 69%, Nicaragua's Daniel Ortega with 66%, Salvadoran Mauricio Funes with 64%, the Bolivian Evo Morales, 59%, and cMexican Enrique Peña Nieto, 56%.
Mitofskky "average rating" goes to Venezuelan Nicolas Maduro, and Guatemalan Otto Pérez Molina at 48%, and in Uruguayan José Mujica, 45%.
United States' Barak Obama scored a "low" 44% and Brazilian Dilma Rouseff a "very low" 36 per cent.
Medina's high score comes despite the traditional 1-year "honeymoon" Dominicans giver a new president.