Hundreds protest release of mayor 'embezzled' RD$100.0M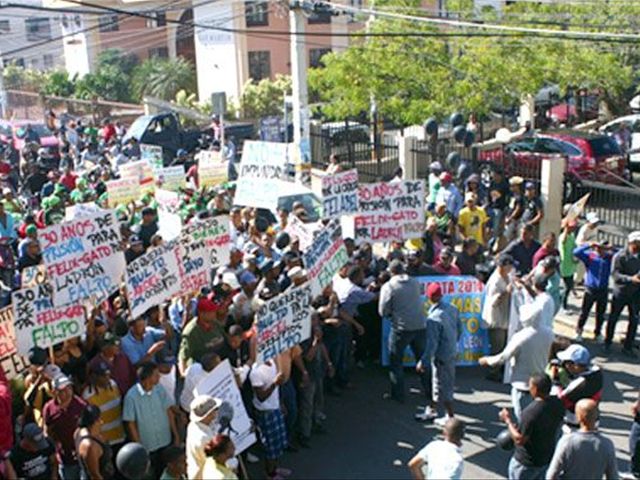 San Francisco, Dominican Republic.- Hundreds of people protested Wed. morning against the release of mayor Felix Rodríguez, charged with embezzling more than RD$100.0 million in the City Council.
The protesters, who set off toward the Provincial Courthouse, asked townsfolk to "honk your horn" in rebuke of Appellate Court presiding judge Claudio Aníbal Medrano's ruling which released Rodríguez, former payroll manager Gerson Lizardo and treasurer Fiordaliza Genao on bail.
After a contentious hearing lasting more than 13 hours on March 4, Medrano ruled against the prosecution's request for one-year pre-trial incarceration against the three, and instead set bail at RD$5.0 million for Rodríguez, RD$500,000 for Lizardo and RD$200,000 for Genao.