The Caribbean's biggest lake recovers level after harsh drought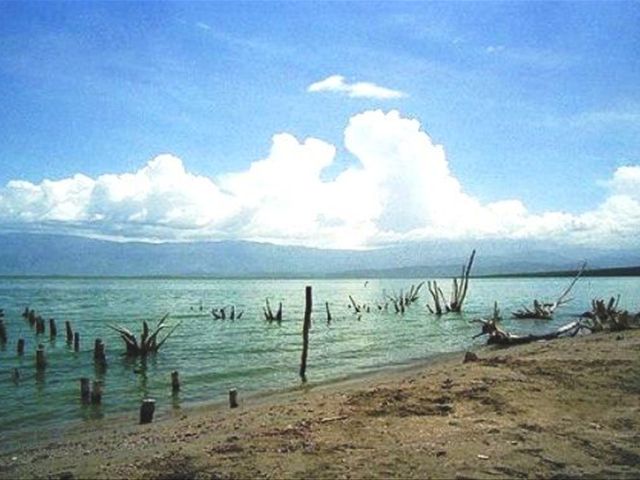 Neiba, Dominican Republic.- Enriquillo lake's level has fallen 30 centimeters in just 32 days, according to monthly measurements by José Antonio Matos, a local environmentalist in western Baoruco province.
He said the Caribbean's biggest lake slowly adds distance below sea level, falling 76 centimeters from December 30 to 31 July this year.
"It's encouraging for the region to see Enriquillo's levels falling while president Danilo Medina announced last March 23 that he would deal with the origins of the flooding with five projects aimed at the managing the large volumes that bring the Yaque South and San Juan rivers, which account for more than 80 percent of Enriquillo's unusual rise," the researcher said.
He noted that among the announced works figure the 51-kilometer Yaque South bypass tunnel, of 14 meters above sea level.
"It is important to note that as the result of the strong droughts and proper management in recent months, and the water detoured from Sabana Yegua dam for repairs, Enriquillo has dropped 25 cm of its level, including 2013, unlike 2012, which rose 122 cm, as in 2011 when it rose 155 cm," added Matos.