Environment chief slams Glencore Falcondo as 'presumptuous'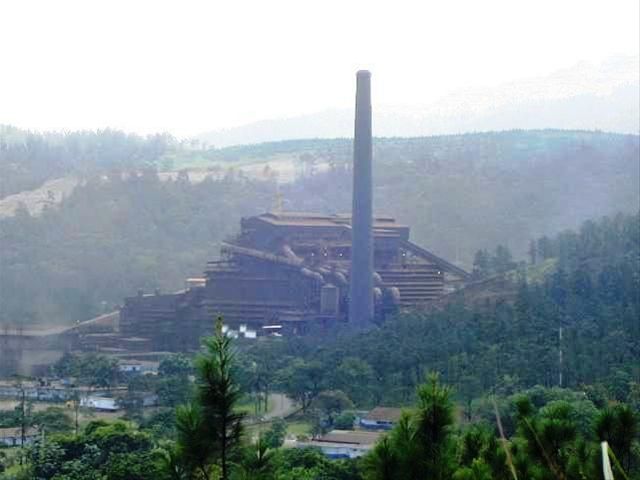 Santo Domingo.- Environment minister Bautista Rojas on Monday said prior to president Danilo Medina's veto of the legislation to create Loma Miranda National Park, his agency had already cancelled Glencore Falcondo's environmental permit to exploit the controversial site.
The official also noted the evaluation by the UN Development Program, UNDP, which rejected as "inadequate," the miner's environmental impact study submitted to Environment. We were dissatisfied with Falcondo's presumptuous attitude, so we proceeded to cancel their permit."
"We can say that we have extensive background on the topic and consultation from the UN Environment Program (EPNUMA)," the official said in reference to the denied authorization for the miner to exploit Miranda.
He noted however that the calls to create a national park on the area's rivers aren't justified. "Regardless of what some environmentalists say Miranda has just one permanent water source, and that if flows into Rindon Dam, that's a lie, it flows into the Yuna (river)."
The official said it was Environment which demanded "a more rigorous study."
He also stressed Environment's caution against creating a national park in haste. "We noted that risk for the country regarding the safeguarding of investments in this country."
He said however that the government doesn't need to ask international agencies of local entities about "our decisiveness to manage the issue of the environment in the country."
"I dream that we as a government, and as head of Environment about protecting the water, we urge people to protect the water, conserve water, to teach their children about this critical effort."
Protests
Interviewed by Marino Zapeta and Edith Febles on Colorvision Channel 9, Rojas dismissed the calls to protest as "pure populism and chatter. We have to respect other people's right, the right to traffic.
"The right of protest is sacred, but so is the right to health and wellbeing." The official said when asked about the calls to several protests nationwide.
He added that Dominicans, "should know about what's happening in Valle Nuevo National Pak, where a group of people were about to take over its management."