Military 'Shield' halts 40,000+ at Haiti-Dominican border: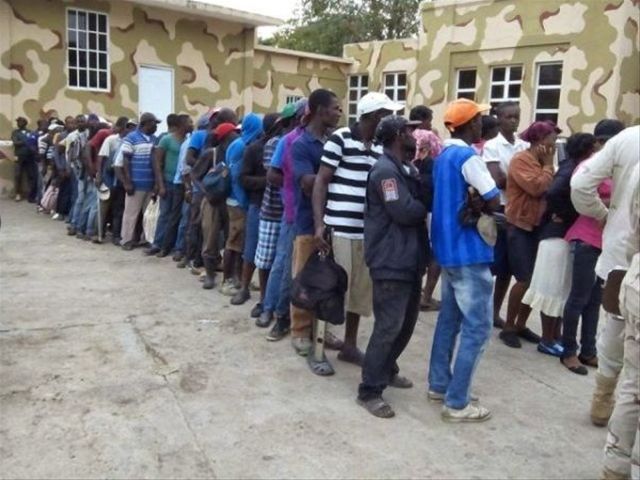 Santo Domingo.- Dominican Army commander Jose Matos on Wednesday said since the start of Operation Shield along the border in January, more than 40,000 people have been arrested for illegally crossing the border, with permanent patrols by helicopters and Super Tucano planes, "when the Defense Ministry orders it."
He said the military studies technology with drones to patrol the skies over the border area.
Matos also announced that Defense minister Maximum W. Muñoz plans a tour to inspect the border in the coming hours. "The Minister of Defense will personally monitor to verify the areas this afternoon or tomorrow and how to strengthen the brigades with the men requited."
He revealed that each of the three brigades currently along the border has 1,000 troops, which he affirms were recently increased.
He said in addition to a beefed up border, the Navy has now deployed two boats to patrol territorial waters to also halt illegal entry by sea.
The Army Commander, who spoke prior to the start of a training course for National District Firefighters, said the measures have led to 80% more confiscations of contraband along the border.