Guillermo Moreno says justice in DR protects white-collar thieves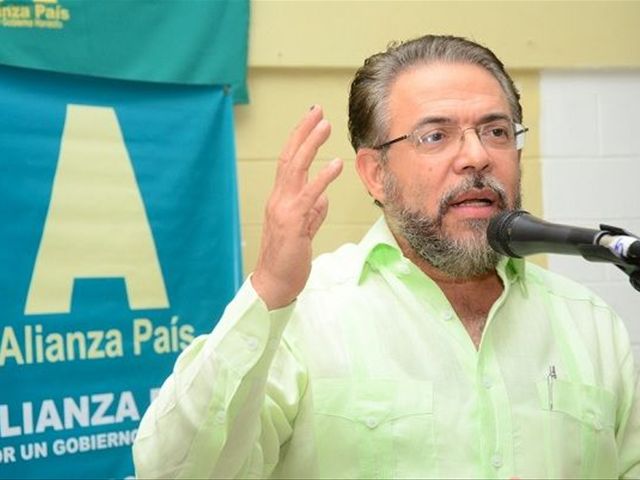 Haina, DR.– AL-Pais minority party leader and former Presidency candidate Guillermo Moreno stated that the acquittal in favor of Senator Felix Bautista and San Francisco de Macoris (northwest) mayor Felix Rodriguez is a sign that justice in the Dominican Republic is in the hands of scoundrels.
"A justice that gives impunity to white-collar thieves and legalizes their assets of illicit origin is a justice of scoundrels," affirmed the AL-Pais leader during the swearing in of one hundred new members.
Moreno described the sentence as shameful and pointed out that "it constitutes the breakdown of the State ruled by law and democratic institutions, given the illicit origin of the wealth Felix Bautista keeps today and can not justify."