Weather forecast mostly dry for next couple of days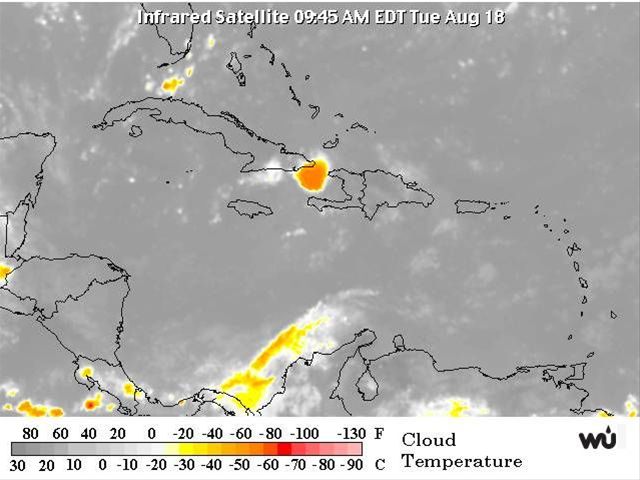 SantoDomingo.- A reduction in rainfall and storm activity is forecast for today and thecoming 48 hours as the weather system affecting the central Caribbean regionmoves away from the national territory.
TheNational Meteorological Office (ONAMET) says that drier and more stableconditions would predominate.
Atthe same time, ONAMET is forecasting isolated showers this evening and earlytonight for the provinces of Santiago Rodríguez, Dajabón (Loma de Cabrera),Valverde, Elías Piña and San Juan and in some north-eastern provinces.
Maximumtemperatures will be between 32 and 33 degrees Celsius. The Met Office advisesthe public to avoid direct exposure to sunlight between 11 a.m. and 4 p.m., todrink plenty of liquids, and to wear light clothing.
Thecountry will continue to enjoy mostly dry weather on Wednesday and Thursday,but the coastal areas, Los Haitises, the Central Cordillera and some parts ofthe north-central border region are likely to see some rain showers.
Onametsays it is continuing to monitor a low-pressure system causing rainfall andthunderstorms several hundred kilometers south east of the Cape Verde islandsand moving westwards, which has a high (approximately 70%) chance of becoming atropical cyclone over the next 48 hours.