As robberies spread, Govt. sends 1,200 troops to patrol streets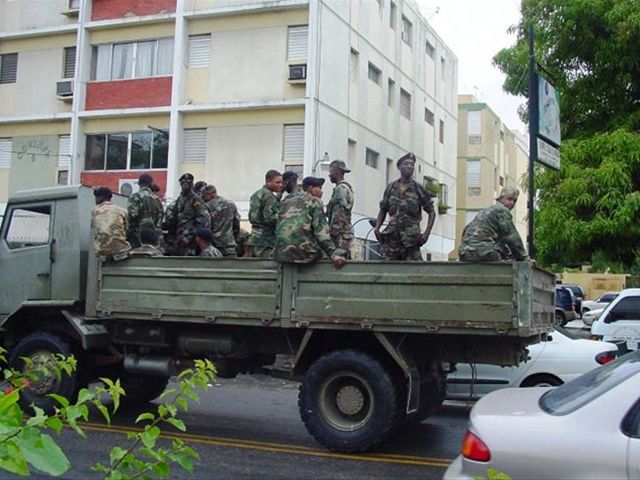 Punta Cana, Dominican Republic.- "We must wait"was president Danilo Medina's response Friday when reporters asked it thegovernment already has a plan to fight the recent spate of violent crimesacross the country.
After heading ribbon-cutting for a Nickelodeon resort inthe East Coast, Medina returned to the National Palace where he headed ameeting with senior military and police officials around noon.
After the meeting, Defense minister Maximo William Muñoz announcedthat an additional 1,200 soldiers will join street patrols.
"This problem will be confronted and will defeated,"the official said in a National Palace press conference convened at the lastmoment.
The announced measure comes in the wake of widespread concernfrom various sectors that demand action to deal with an alarming rise in crimeat all hours even in upscale neighborhoods.
Several assaults taped by security cameras have rocked thecountry in recent days, as gunmen perpetrate muggings and bank robberies in upscalesectors of the capital such as La Esperilla, El Millon and Los Cacicazgos, and evenin normally peaceful towns such as Puerto Plata and La Vega.