Ambassadors join to support Gay Pride Day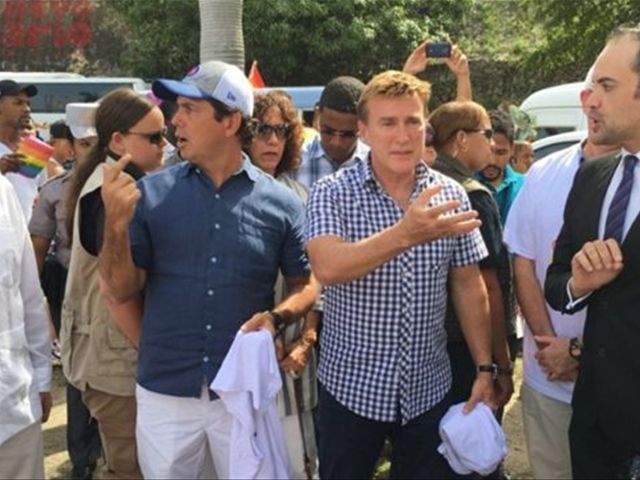 Santo Domingo.- Seven ambassadors including US envoy JamesW. Brewster attended the march to support community Lesbian, Gay, Bisexual andTransgender (LGBT) Sunday afternoon
Brewster said the statements by his husband, Bob Satawake, were"misinterpreted by some media," when the latter said the Catholic Church owesan apology to the LGBT community for discrimination.
Diplomats from Holland, Germany, the United Kingdom,Switzerland, Mexico and the United Nations also made an appearance during the"Ninth Dominican Pride Motorcade," held at the Santo Domingo port avenue.
"I feel very proud being accompanied by many of mycounterparts who are diplomats from other countries who have joined us, becausetheir countries also believe that we are all equal before the law," Brewstersaid.
He said he expects Dominican authorities will also join nextyear's "Gay Pride Day" to celebrate world diversity annually.
Waving flags and rainbow color costumes, hundreds of peopleattended the LGBT pride parade to demand public policies which guarantee equalrights and access to basic services of health, education, employment and participationof community affairs.
Chanting loudly the participantsclamored for equality and acceptance of their sexual preferences.