President Medina attends high school graduation in Salcedo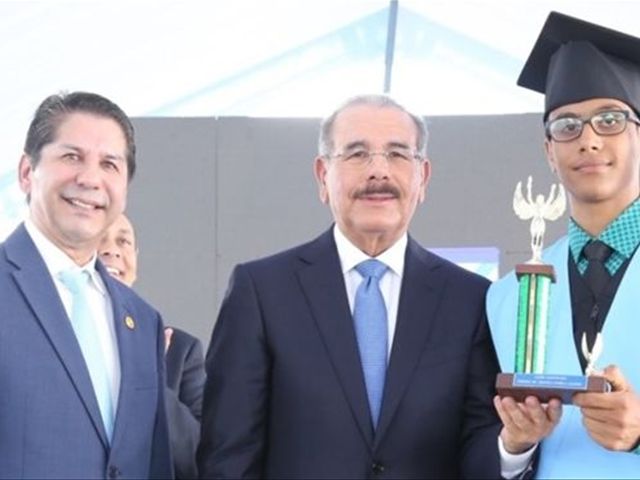 Salcedo, DR.- President Danilo Medina headed the first graduation ceremony of Doctor Miguel Canela Lazaro Scientific High School in Salcedo, Hermanas Mirabal province (north).
During the event, in which 63 students graduated, the Student Council president of the last school year, Diana Hernandez, delivered a speech on behalf of his colleagues.
"Today we say goodbye to all of you and to the Scientific High School, a school that became our second home, which gave us a second family and gave us a high quality education. He wanted the President to listen and live the experience we have lived, because all Dominican young people deserve an education like ours," she said.