First Dominican tourism city embraces anticorruption push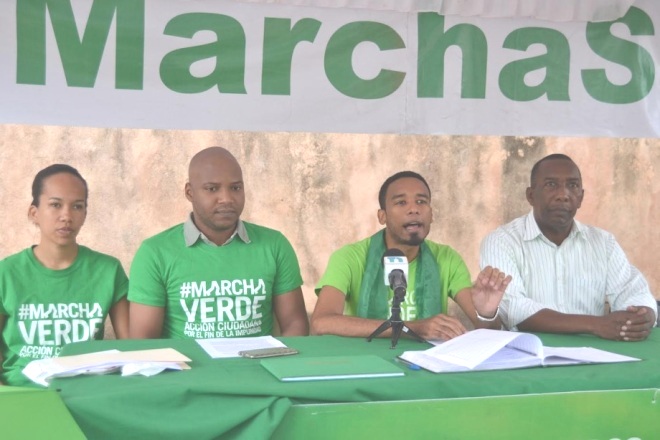 File photo
Puerto Plata, Dominican Republic.- several organizations and civil society groups will stage a Green March against corruption and impunity in Puerto Plata on Sunday, according to spokeswoman Rosa Virginia Dorrejo.
In a press conference at La Libertad park in the pioneer resort city, the event organizers announced the details of the protest and the celebration of this civic effort.
Dorrejo said Puerto Plata's inhabitants "have more than enough reason to call this march, because our country is plunged in a climate of corruption, lack of transparency, indicted officials who use taxpayer money and impunity inculcated as corrupt political culture from the State."
"We will join to walk with the people to leave a mark in our history for the rescue of our country," the activist said.
Dorrejo said the demands to be voiced in the march are justified because the money that should be spent for the people, in social plans, health, safety, housing and quality education, "is devoured by corruption and a new scandal is unveiled in the country every day as if a box of Pandora."