Moss poachers defy soldiers, rangers at national park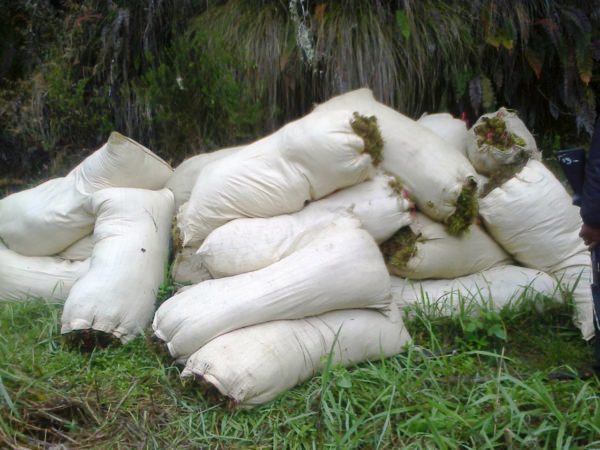 Poached moss. photo courtesy of hoy.com.do
Santo Domingo.- The poaching of moss from Valle Nuevo National Park becomes a challenge for the rangers and military personnel assigned to patrol the protected area.
The plant has such a high demand for gardens, landscaping and fertilizer that it can fetch as much as RD$7,000 per sack.
Mosses form a vital sponge in watersheds because they absorb moisture from haze and retain it before releasing it to the soil.
"The sale of moss is a lucrative business and people want to get it regardless of the impact it generates," said park manager Julio Cesar de los Santos.
The military recently detained a truck with 19 sacks of moss and arrested the drive, de los Santos said.
He said each variety in a protected area is vital to maintain that ecosystem's balance, and can only be removed if authorized for scientific research. "The culprits will be fined one minimum wage as punishment for a first offense for the crime of trafficking in species and if they repeat, they are brought to justice."
Comments