Dairy producers demands a halt on imports, access to market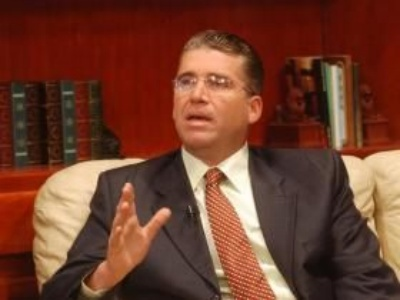 Santo Domingo.- Confronted by a riot police perimeter, the Dominican Milk Producers Association on Thur. picketed the Agriculture Ministry, demanding compliance of dairy sector Law 180-01.
During the protest, Association president Eric Rivero demanded a halt on milk imports, an audit on permits issued by Agriculture to "a handful of companies," a review of the DR-CAFTA trade deal, and prices which guarantee the profitability of domestic producers as well.
He said dairy producers posted losses of around RD$2 billion yearly and are about to collapse. "We demand an urgent attention to reverse the situation, the immediate reopening of the collection centers throughout the national territory and stop the festival of imports," the business leader said.
Rivero and the heads of the various heads of dairy producers grouped in Aproleche, and the Northwest Breeders Federation, were allowed to enter the Agriculture Ministry to deliver a letter addressed to president Danilo Medina, to directly demand guarantees that producers have access to the national market.