Dominican Republic leader upbeat as major scandal widens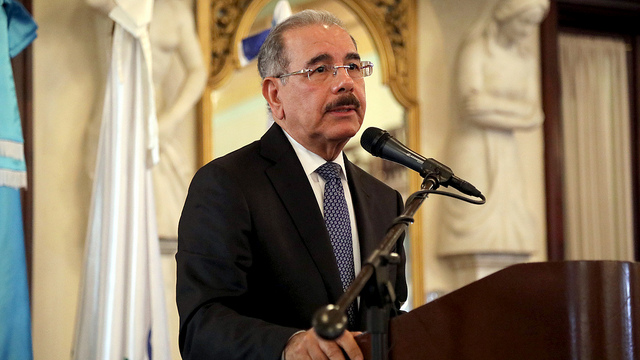 Santo Domingo.- President Danilo Medina on Monday said despite that his administration's accomplishments will be felt within 10 to 15 years, he's determined to "keep a firm helm" so the Dominican Republic reaches the goals of modernity, development and social justice that the great majority deserve.
The President's upbeat message comes as his popularity slides and questions expand into his role in the Odebrecht scandal, on which Spanish-Brazilian lawyer Rodrigo Tacla on Friday affirmed that Medina's relation with the construction company was "very close."
Approaching the first year of his second term in office, Medina said "nothing and no one will divert me from working with the people for the country project that they elected democratically on May 15, 2016."
"For my part, I cannot imagine a greater honor than to be able to serve you. In the next three years, count on my full dedication to continue working for the Dominican Republic that we want and deserve," said the president in the National Palace during the signing of an inter-agency agreement to improve timely birth registration.
"the most important task of a statesman is to know how to distinguish the urgent from the important and keep the objective eye beyond the difficult juncture of a specific and determined moment."
He said he is clear that the Dominican people and their needs cannot wait, but vowed to continue to work to achieve sweeping changes, "which many do not dare to address, but which are the most important and the population needs."