Caribbean-US conclave ends with pledge to boost security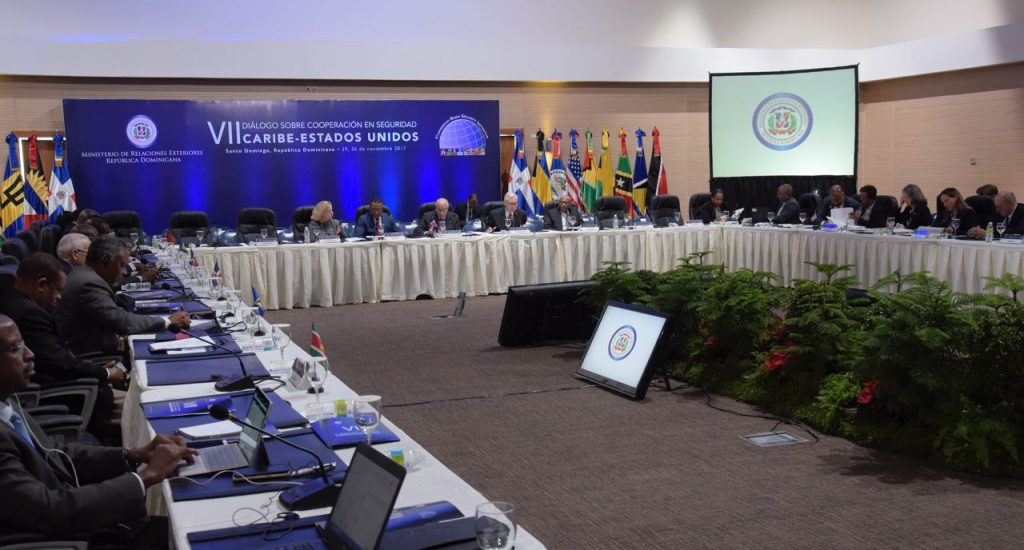 US-Caribbean meeting on security
Santo Domingo.- The VII Dialogue for Caribbean-United States Cooperation on Security concluded Thursday with the release of a document in which the participants pledged to work together during 2018 to reduce all types of illicit trafficking, advance public safety , promote social justice and welcome the necessary international cooperation to achieve those objectives.
The "Declaration of Joint Action on Cooperation in Caribbean-United States Security" was signed by the Dominican Republic, the United States and the Caribbean Community (CARICOM) member countries.
The nations are partners in the Caribbean Basin Security Initiative (CBSI), which former president Barack Obama launched in 2010 to promote collaboration against transnational crimes.
After two days of talks at the Foreign Ministry, representatives from the various law enforcement agencies of participant countries agreed to fight transnational criminal and terrorist organizations, to halt smuggling, the traffic of migrants, as well as to improve public safety, border security and enact a regional maritime strategy.
The final document lauds Dominican Republic's role, support and active participation in contributing to the Caribbean region's security.