Silence has been Medina's response to corruption: journalist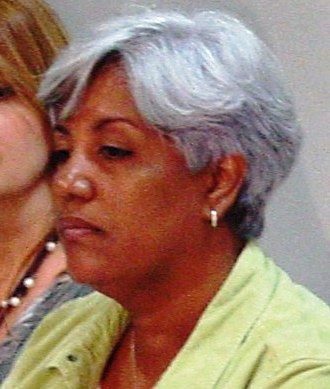 File
Santo Domingo.-After being awarded the Anticorruption and Integrity Fight, prominent journalist Altagracia Salazar, said silence has been president Danilo Medina main response to the dozens of alleged corruption cases which have surfaced during his terms in office.
"President Danilo Medina says he doesn't know about the robbery in a hospital pharmacy, and looks away from the scandals like that of the OISOE that caused a suicide that should have been heard in his office. Like the Odebrecht scandal, which has sought to resolve with a face saving commission that he thought could be his titans," Salazar said after receiving the Lotus flower from the executives of the civic movement Citizen Participation.
Visibly moved, the journalist stressed that unlike the Government the population has stopped ignoring corruption and impunity as reflected in the civil movement Marcha Verde (Green March).
"Since January, the neighborhoods and alleys have turned green and have marched without stopping alongside the organizations of the popular sectors that have resisted the system of individual and collective mutation established as a rule by a corrupt class," Salazar said.