Numerous Dominicans busted in Rhode Island drug raids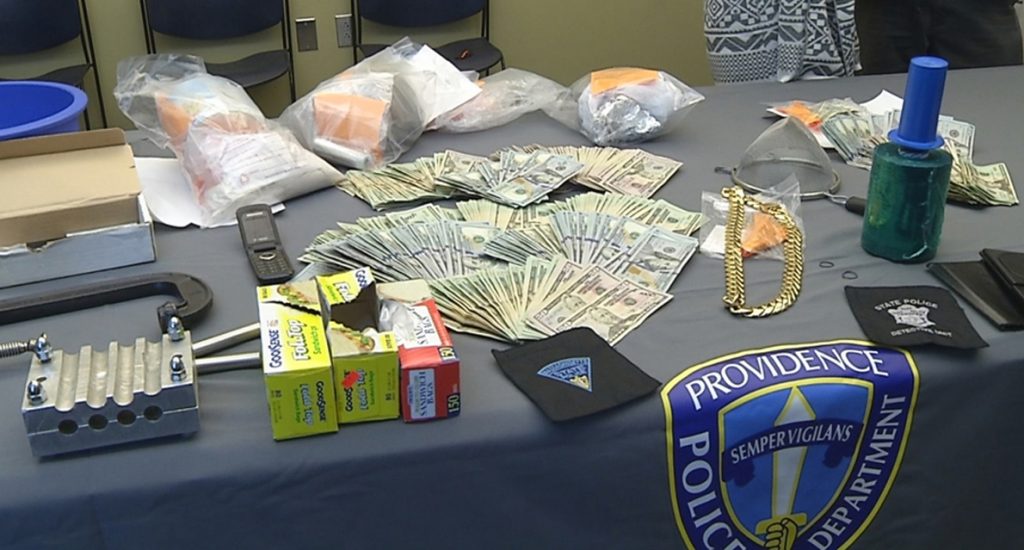 Cash seized in Rhode Island drug bust. Photo elnuevodiario.com.do
New York.- Numerous Dominican  alleged drug traffickers have been arrested by the DEA and state and local police in Operation Grape Juice, in suburban Rhode Island and where authorities said they seized over 1 kilo of heroin, six vehicles, weapons and thousands of dollars in cash.
Among those arrested in raids and searches figure Daniel González Ramos, Luis E. Romero Peguero, Adalberto Mercado, Carlos Arroyo, Alexander Aracena Rosa, Juan Ortega and Angel Vázquez.
In a statement Providence police and Massachusetts state police said they busted a large-scale heroin and fentanyl trafficking operation that piped drugs from Greater Providence to the cities of Fall River and New Bedford in Massachusetts.
In the past week, eight men were arrested and five houses raided in Providence, Central Falls and Pawtucket, confiscating 2 kilos of heroin and fentanyl, with an estimated street value of US$300,000.