Severed Dominican Republic ties stun Taiwan Gov.: EFE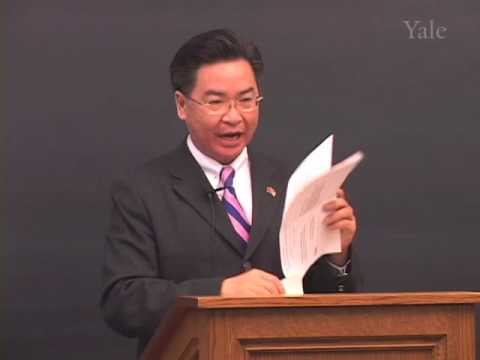 Joseph Wu.
Taipei.- Taiwan Foreign Minister, Joseph Wu, presented his resignation on Thurs., after the rupture of diplomatic ties with the Dominican Republic on May 1 and with Burkina Faso today, EFE reports.
Wu said he resigned to take responsibility for the ruptures in relations that leave Taiwan with just 18 diplomatic allies, 10 of them in Latin America and the Caribbean.
The official took office on Feb. 26 with Taipei having lost two allies since, and four under Tsai Ing-wen's presidency.
Before resigning, Wu revealed the rupture of ties with Burkina Faso, which had previously announced the severing of relations, "to maintain the national dignity."
In Latin America, Taiwan still holds diplomatic allies with Belize, El Salvador, Guatemala, Honduras, Nicaragua, Haiti, Saint Kitts & Nevis, Saint Vincent and the Grenadines, Saint Lucia and Paraguay.