Most outspoken bishop hails probe into sexual abuse by clergy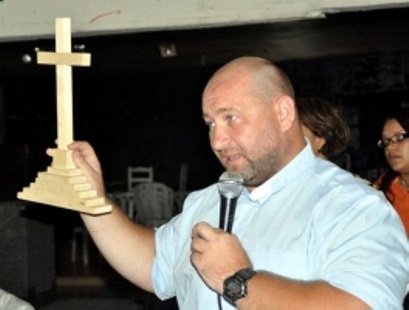 Wojciech Gil, convicted of abusing children in Juncalito, Santiago.,
Santo Domingo.- Baní  (south) bishop Diocese, Víctor Masalles, on Sun. said he agrees with the opening of an investigation into alleged sexual abuse by priests, deacons and other clergy, and affirmed that the truth will come to light.
The country's most outspoken bishop said the commission to investigate cases of prelates abusing minors created by Santo Domingo archbishop Francisco Ozoria, "should've been done years ago," noting the country's custom of "placing the lock when they rob us."
"Fortunately, in our country it's not as common as in other countries, as occurred in Chile or in the United States. In our country it must surely exist and unfortunately, that always remains hidden until it comes to light," he said.
He said he hopes the cases are revealed. "I am the first to say that what is not right, inside and outside, should come to light," the prelate said after a mass officiated in the Puerta del Cielo cemetery to commemorate Mother's Day of deceased loved ones.
Masalles added that he agrees with the Dioceses' order to prepare an investigation, "which is something that dates from a few years ago."