Dominican Republic marks an execution with uncertainty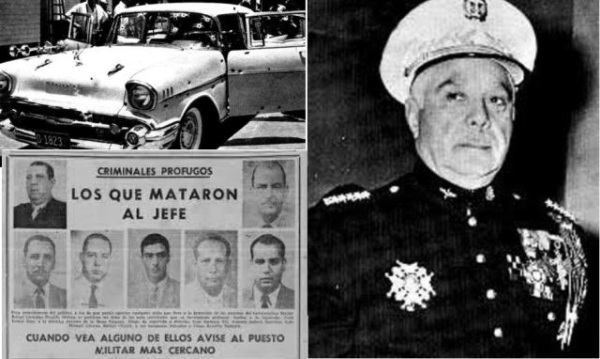 Santo Domingo.- The execution of Rafael Leónidas Trujillo didn't mean the end of his reign of terror because his lackeys maneuvered to continue to lead the country despite a push for a democratic opening.
"Subsequent events leave no doubt that to this day Trujillismo still lives, and an example of this are the constant evocations of the "order" prevalent during the dictatorship, and more recently, the fact that one of his grandsons aspire to the Presidency, as surveys give him a significant percentage, above those of traditional politicians and organizations.
Trujillo was executed 57 years ago on May 30, 1961, by a group of conspirators headed by Salvador Estrella Sadhalá, Antonio Imbert Barreras, Antonio de la Maza, Huáscar Tejeda, Lt. Amado García Guerrero, Roberto Pastoriza, Luis Amiama Tió, Pedro Livio Cedeño and Luis Manuel Cáceres (Tunty).