Dominican Catholics celebrate Corpus Christi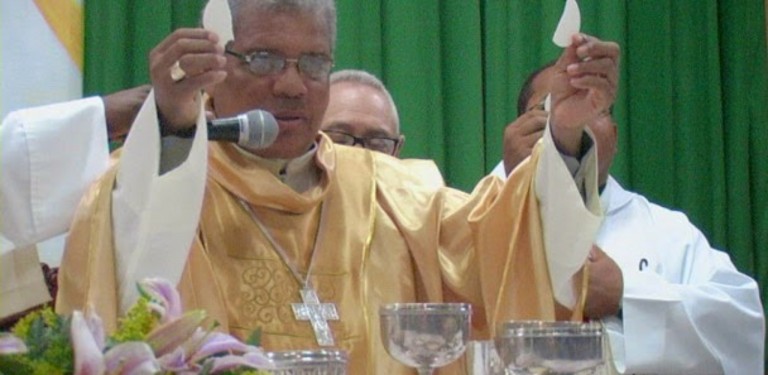 Santo Domingo.- The Santo Domingo Archdiocese will officiate a mass to mark day of Corpus Christi, with the Catholic Church's four parishes in Greater Santo Domingo.
Each parish will be represented by 525 of their faithful to mark the 525th anniversary this year, of the first Eucharist celebrated in the Americas, which took place in La Isabela, Puerto Plata.
Santo Domingo archbishop, Francisco Ozoria, called on all the deacons, who will be identified with different colors and will come from various regions to meet at Faro a Colon (Columbus Lighthouse), where a mass will be officiated.