Odebrecht 'bribed' ex-Public Works minister Víctor Díaz Rúa with US$856K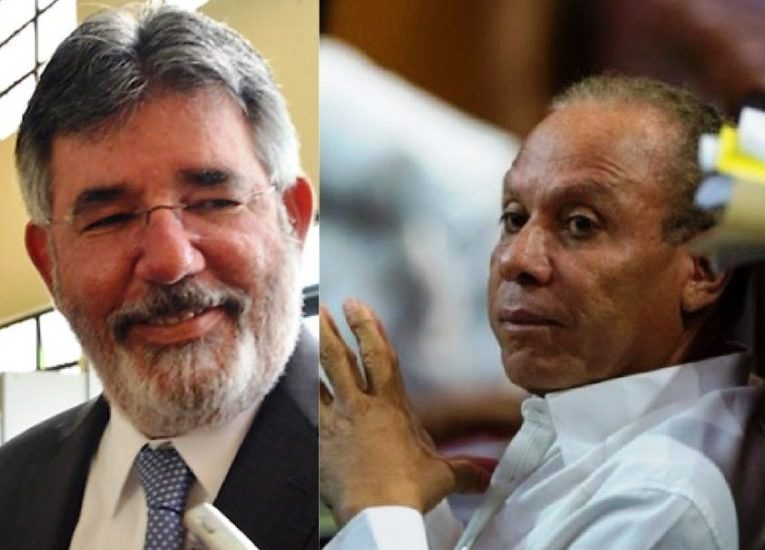 Smile, Víctor Díaz Rúa, Ángel Rondón
Santo Domingo.- The Justice Ministry charged former Public Works minister Víctor Díaz Rúa of taking US$856,804 in bribes from Odebrecht, through the companies owned by Ángel Rondón, the alleged 'bagman' in the graft case.
According to the indictment submitted by Jean Alain Rodríguez to the Supreme Court, the companies Lashan Corp and Consultores y Contratistas Conamsa, transferred to Días Rúa and his son-in-law Leonardo Guzmán Font-Bernard US$856,804.83 between 2011 and 2013.
"The investigation carried out by the Justice Ministry on the companies linked to the defendant Víctor José Díaz Rúa, shows that on July 6, 2011, the Lashan Corp company (owned by Rondón) authorized Bancamérica to transfer U$674,456.00 in favor of the Almafrío company, where it is listed as a partner Albox RRL owned by Víctor José Díaz Rúa," says the indictment.
"The transfer order of Lashan Corp indicates to the bank that it's with reference to Albox, which shows that the money is destined to the latter," it said.
The prosecution says the former minister received money to favor Odebrecht with major works such as the Northwest Line, Samaná and Hermanas Mirabal aqueducts, the Coral Highway, Duarte I Corridor; the highways El Rio-Jarabacoa, Casabito, and Corridor Duarte II, Through Guzmán, his son-and-law and closest collaborate.
"Transfers made from the companies Lashan Corp and Consultores y Contratistas Conamsa to Mr. Leonardo José Guzmán Font-Bernard, son-in-law and figurehead of the accused Víctor José Díaz Rúa, were quantified at US$182,348.83," the indictment says.
"These transactions were carried out in the period between August 2012 and August 2013," it says.
For the Brazilian multinational's US$92.0 million bribe to secure 16 State works, the Justice Ministry requested a criminal trial against Odebrecht's commercial representative, Rondón, Díaz, Conrad Pittaluga, senator Tommy Galán, Andrés Bautista, Jesús (Chú) Vásquez and Juan Rodríguez.