Odebrecht's 'bagman' handled 17 works for US$4.8B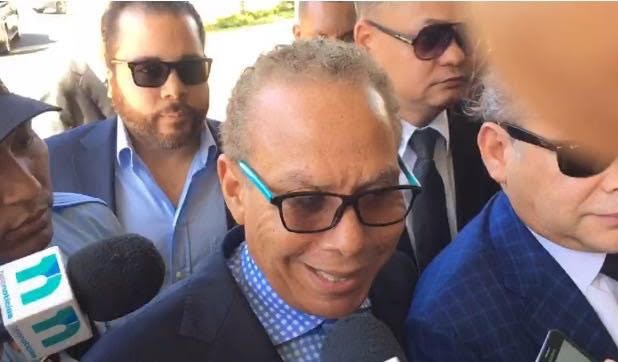 A. Rondon
Santo Domingo.- The indictment against businessman Angel Rondón says he's the main figure in the network of bribes developed in the country by the Brazilian multinational Odebrecht.
This accusation is confirmed by the depositions from several executives of the company, including its then president Marcelo Odebrecht, who testified that Rondón was their lobbyist and paid US$92.0 million in bribes to officials and legislators, for Congress the approve construction contracts and addenda to balloon costs.
Rondón served as Odebrecht's "bagman" to materialize 17 works in the country, for US$4.8 billion.
The depositions obtained through an agreement with Brazilian authorities, allowed the Justice Ministry to negotiate with Odebrecht, which promised to pay US$184.0 million compensation, and will have to pay a second US$30.0 million disbursement next July 20.
Operation mode
The indictment says former Odebrecht executive Ernesto Sá Viera confirmed that the company signed "fictitious" or "simulated" contracts with Rondón to justify the company's unregistered payments he received, to then pay the bribes.
"Rondón organized a structure in such a way that the payments received wouldn't arouse suspicion. That's why they were carried out through their companies, which include Conamsa Internacional and Lashan Corp" (both offshore)," the indictment says.
Other companies used by Rondón to receive funds from Odebrecht, according to documents, are IIbre Investments Limited, Arma, S.A., Adeline Group Corp. and Roymar, S.A.