Church joins Dominican Republic's anticorruption push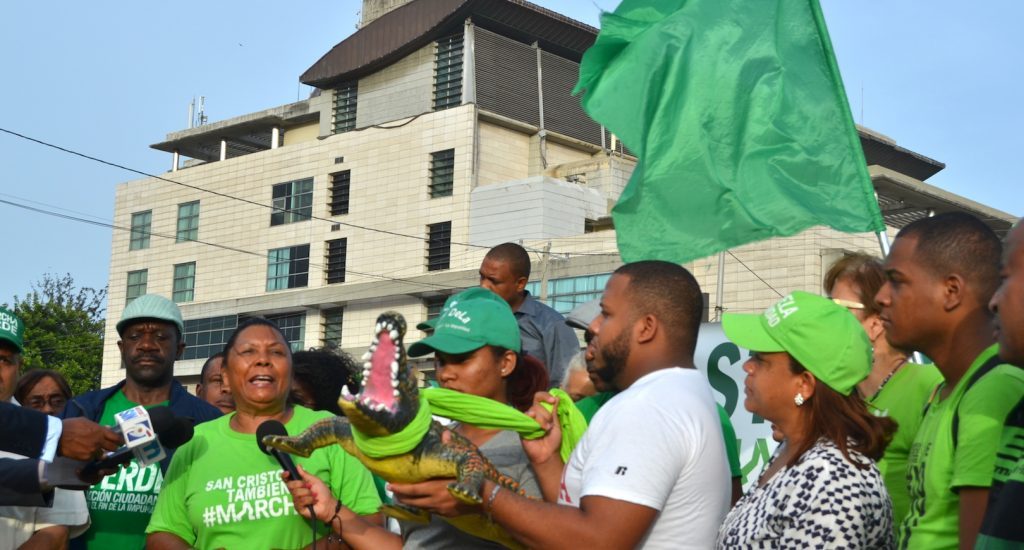 Greens in front of Supreme Court. Photo elnuevodiario.com.do
Santo Domingo.- Thousands of evangelicals marched at 10am Sunday from the boxing arena to tour the capital's main avenues  to protest against corruption, abortion, impunity and child labor.
Some people passed out from the sweltering heat and the midday sun.
Police officers accompanied the march that grouped congregations from across the country, after having attended a national convention.
Despite the weariness on the faces of the faithful, they sang religious songs accompanied by the blasting horns from the flatbed trucks and buses.
God of Prophecy Church bishop Flavio Rosario said it's time for society as a whole to join in the fight against corruption, insecurity, crime and child exploitation.
The protest comes just days after the Green March set up a "campsite" in front of Congress to demand an end to govt. corruption.