Greens to file charges against officials in Santiago aggression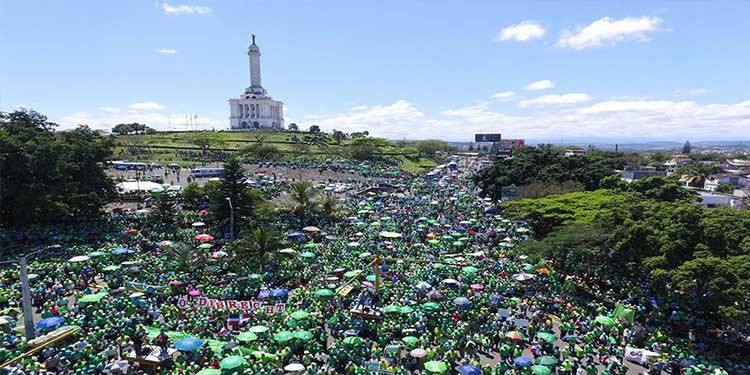 Green March in Santiago, El Monumento. File.
Santiago.- The Green March protesters who were evicted from the surroundings of El Monumento square, on Thurs. said they'll file charges against Culture Ministry and other officials.
In a press conference Altagracia Kubinyi and Ramón Estrella, of Santiago's Lawyers' Guild, questioned the repressive attitude by the authorities.
They said that in addition to physical abuse, police officers took away their loudspeakers, power plant and other items they had installed in the square.
Among the officials who face possible charges figure two National Police colonels and the governor of El Monumento. They added that they'll seek an injunction against the eviction order.