Tropical wave displaces 7,930, swells rivers, floods streets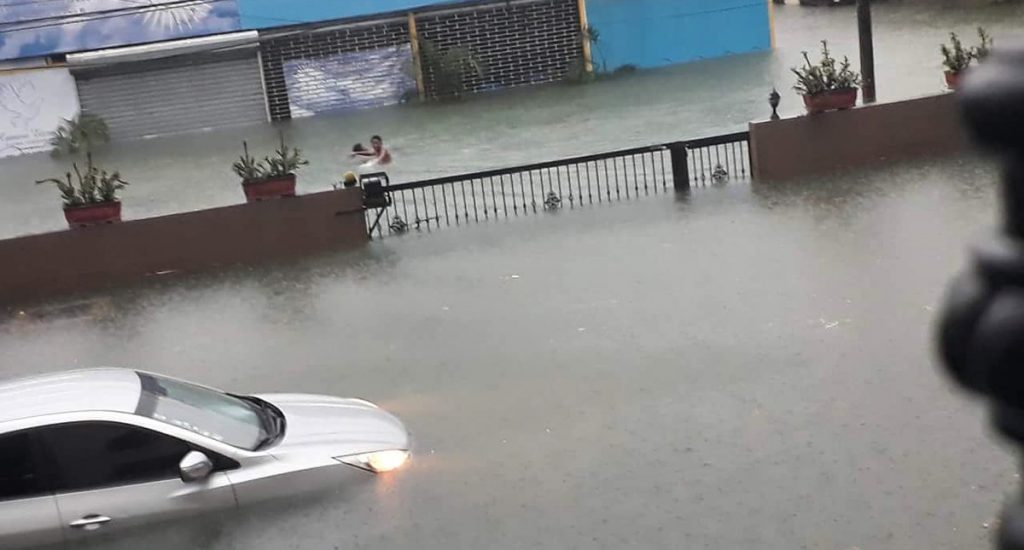 Flooding from Beryl wave. Photo elnuevodiario.com.do
Santo Domingo.- Swollen rivers, flooded streets and avenues, homes damaged, 19 towns cut off and fallen trees are part of the destruction which the tropical wave that was once Hurricane Beryl left in the national territory.
Rivers and streams around Greater Santo Domingo rose to dangerous levels, cutting off some of the roads and streets, which cause snail-pace traffic in outlying areas and downtown as well.
The downpours during most of Tues. also caused landslides on the Duarte and 6 de Noviembre highways, slowing traffic to the west and north.
Report
The Emergency Operations Center (COE) said Tues. that the rains damaged around 1,500 homes, destroyed four, and displaced 7,930 people.