Bahamas arrests 46 Dominican fishermen for 'poaching': Efe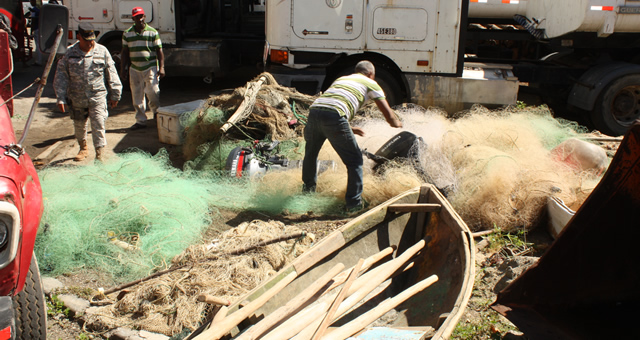 Seized fishing nets. File
Nassau, Bahamas.- Bahamian authorities on Wed. detained 46 Dominican fishermen who transported thousands of kilos of fish and lobsters poached near Cayo Guinchos, southwest of the Atlantic archipelago, the Defense Force said quoted by EFE.
Bahamian officials found a freezer loaded with illegal catches, of lobster of a banned size, aboard the vessel the "Ronnye."
The authorities, who didn't specify weight or value of the contraband, said the Dominicans were arrested and taken to New Providence.
Air compressors and harpoons were also seized from the boat.
The fishermen, their illegal catch and the boat were handed over to the officers of the Marine Resources Unit.