Senior official in State land sale fraud still on the loose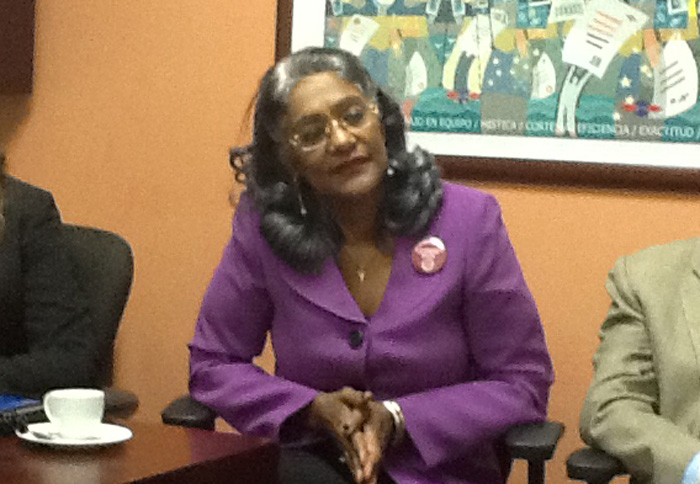 R. Castillo.
Santo Domingo.- Of the 11 charged with land sale fraud in the Los Tres Brazos barrio, Title Registry director Rosabel Castillo is the only one still at large, said a judicial source quoted by diariolibre.com.
Behind bars thus far figure State Business Conglomerate (CORDE) former director Leoncio Almánzar, business leaders Juana Ynés Gómez Williams, Domingo Geraldo Lebrón, José de Pool Dominici Carlos Gómez Williams and Julio César Gómez Williams(brothers).
Also the surveyors Ana Antonio Ozuna and Hadonis Ruiz Mella, former CORDE legal consultant Irving Cruz and former CORDE real estate manager Manuel Aybar.