Greens, Police meet to ensure safety in Sunday's protest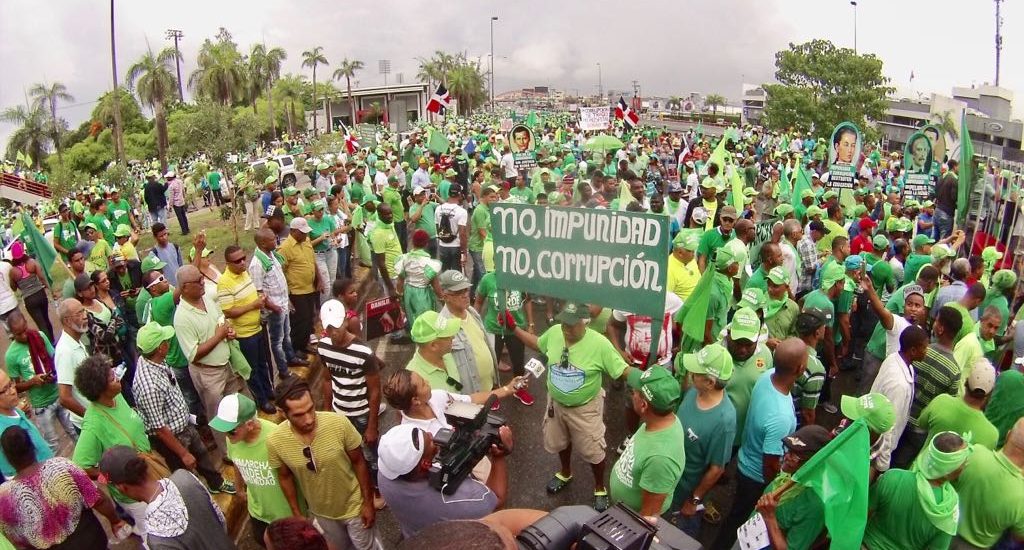 Santo Domingo.- The grassroots movement Marcha Verde (Green March) on Wed. reaffirmed the civic, peaceful and familiar nature of the march set for Sunday, after coordinating the security and logistics details with National Police director, Ney Bautista and other law enforcement officials.
"Everything is coordinated, we go to a family event, happy, but strong in face of the institutional situation that the Dominican Republic is experiencing, to face with our steps and our voices those who want to make fun of us, those who want to keep stealing our resources, denying us our right to health, to education, to decent employment, to security," the Greens said in a statement.
In that regard, Bautista said he expects the activity will be carried out peacefully and without inconvenience as every mobilization which the group has organized.
Green March leaders Carlos Pimentel, Altagracia Salazar, Carlos Briseño, María Teresa Cabrera, Manuel María Mercedes and Emilia Emma Fernández attended the meeting at Police headquarters.
The march will start 9am and continue along major avenues, until it reaches the Centro de Los Héroes, site of the rally.
The Greens asked those interested in collaborating with the preparations to contact [email protected], or @ceroimpunidadRD on Facebook, Twitter and Instagram.