Nationalists cite Haitian presence to boycott Dominican Parade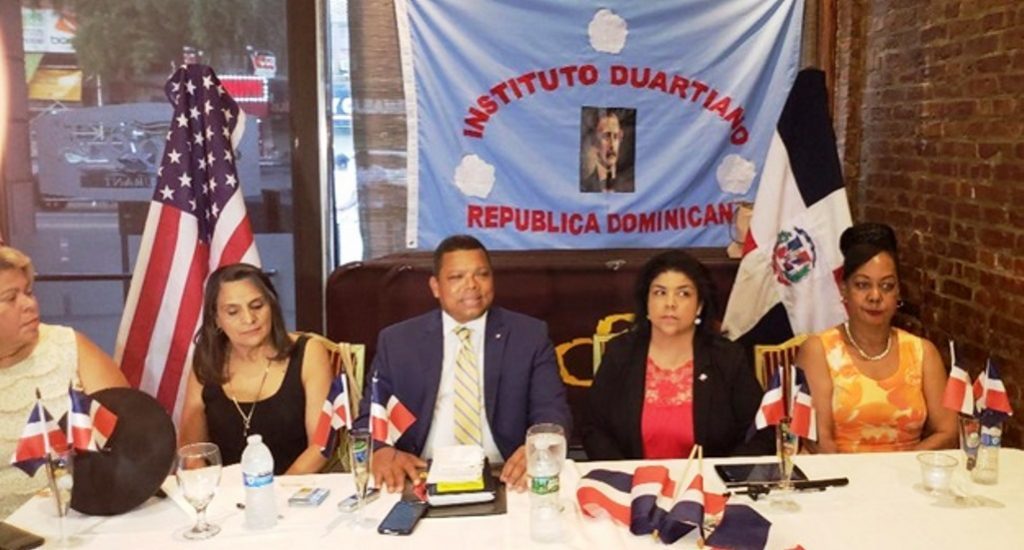 M. Estrella. Photo elnuevodiario.com.do
New York.- The president of the nationalist Duartiano Institute in New York on Thurs. called on the Dominican community not to attend the "Dominican Day Parade" set for Sunday along Manhattan's 6th Av.
Miguel Estrella said wherever there's a Dominican, "the Institute has the duty and obligation to let all our nationals know of any information that we have at hand that may threaten our physical integrity and the image of our nation."
"It's come to our knowledge that during the next Dominican Day Parade, once the "Dominican National Parade, is going to incorporate officials of the Haitian government and local officials of the city hall," he said.
"But more than that, the reliable information we have is that we must be careful because what's intended is that the Dominicans see the presence of these Haitian officials from there and could create friction and trigger acts of violence here to brand the Dominican Republic and its nationals as racists and xenophobes," he said.
For its part, the organization Dominican Agenda called Parade president, Maria Khoury, to apprise her of their position to support the Duartians, including the staging of a picket in front of her residence.