Border cops nab over 500 Haitians, moonshine, marijuana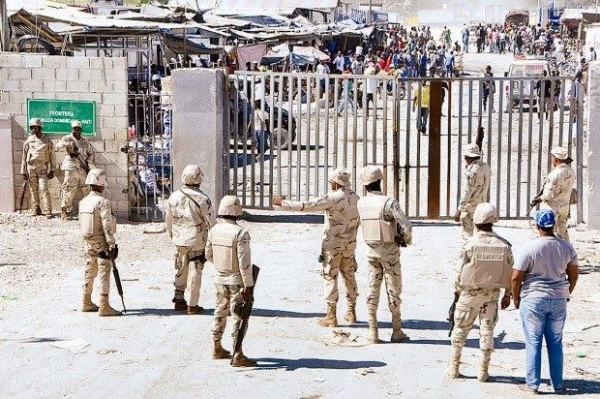 Dajabon border gate, bridge. Flle
Santo Domingo.- Over 500 Haitians detained, as well as thousands of cartons of cigarettes, moonshine and marijuana were seized, among other merchandise, along the border during the weekend in operations carried out by Border Security (Cesfront).
Military agency commander José Manuel Durán said the operations were carried out in Dajabón, Elías Piña, Jimaní, Pedernales and Loma de Cabrera.
He said the raids were carried out on orders from Defense minister Rubén Darío Paulino. "The operations are executed simultaneously in the border area."
He said 531 undocumented Haitians were arrested in the last 48 hours when they tried to illegally enter the country, and seized eight bales of marijuana weighing 44 pounds.