Dominican Navy intercepts 5 illegal crossings in 72 hours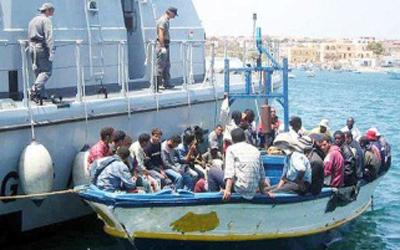 File.
Santo Domingo.- In the last 72 hours Dominican Naval Intelligence Navy has intercepted five illegal crossings to Puerto Rico, arrested eight trip organizers and captains, seized several boats (yolas) in operations near Miches and Sabana de la Mar (east).
It said the operations, which included areas of La Altagracia and La Romana provinces dismantled two boat construction shops, and seized some yolas.
The Navy said that among the eight men held figure some with a long rap sheet for trafficking undocumented immigrants to Puerto Rico. "They are being investigated to be handed over to the judicial authorities within the next few hours."
The detainees were escorted for questioning to Naval Intelligence headquarters in Santo Domingo Este, prior to arraignment.