Bus union boss calls off 12-hour walkout(Update)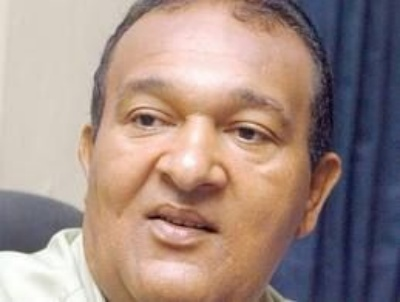 A. Marte. File
Santo Domingo.-  The transport union Conatra late Wed. said it has suspended the strike called for Thursday, to give the government more time to meet their demand f lower fuel prices
Conatra president, Antonio Marte made the announcement on Wednesday.
File..- The head of Conatra, the country's biggest association of bus owners, on Wed. reiterated that the 12-hour nationwide transport walkout convened for Thurs., which he affirms would park 37,000 buses, public cars and trucks.
Antonio Marte said the strike, from 6am to 6pm, aims to force the Government to amend Hydrocarbons Law 112-00 and lower fuel prices.
He said all sectors would support Congress to reform that Law, because the current legislation doesn't benefit Dominicans.
Marte said the strike will be peaceful, while noting that the high fuel costs are making the work of the drivers untenable.
"The stoppage will be carried out in the 32 provinces, but we must clarify that it is not a strike, it is a strike of the Conatra units, so that no one will take advantage and make trouble and then say that it was Conatra," said Marte, quoted by El Nacional.
He assured that the unions cannot stand another day because of the high fuel prices.
"We can't take it anymore, we owe too much money to the fuel suppliers, who don't even want to give us credit, that is, we do not have a penny to use fuels and we have been bad for everyone," he said.
Questioned about the meeting with president Danilo Medina several days ago, Marte said no solution to their demands arose from it, so starting tomorrow they start "activities to achieve their goal."