Protesters demand Medina's ouster, lower fuel prices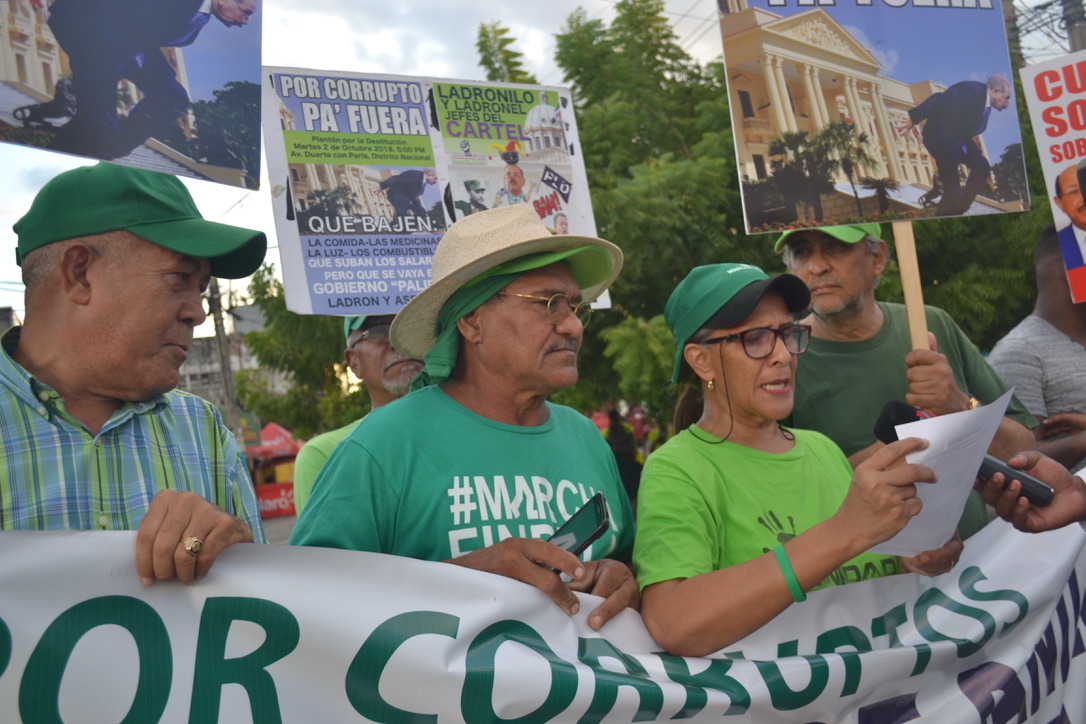 Santo Domingo.- Hundreds of citizens simultaneously gathered in public places in cities across the country as of 5pm Tuesday, to demand president Danilo Medina's resignation and lower fuel prices.
Groups of people waving banners and pickets with their demands gathered in parks and rotundas in Santo Domingo Oeste, in Baní, La Vega, Neyba, Sosúa, Bonao, La Romana and Jarabacoa.
The demonstrators chanted slogans and later read the declaration of the event, which stressed respect for Loma Miranda and other protected areas.