NGO urges Dominicans to vote, mark a difference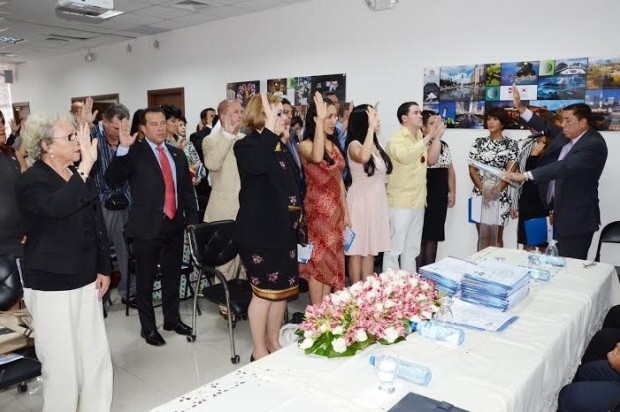 Naturalized US citizens.
Santo Domingo.- "Dominicanos USA" (DUSA) director Eddy Cuesta on Mon. called on Dominicans and Latinos to vote in today's mid-term elections throughout the US, where they could mark the difference in several key states .
He said DUSA has registered more than 155,000 Dominican voters throughout the United States, mainly in New Jersey, Rhode Island, Massachusetts and Pennsylvania.
He said the non-profit, non-partisan organization not only registers voters but also ensures that the community remains civically engaged through the get-out-the-vote campaigns.
Cuesta added that DUSA has maintained contacts over the years with more than 739,000 Dominicans in those states, by phone, door to door, emails and text messages, among other means.