Previously deported Dominican felon nabbed in Puerto Rico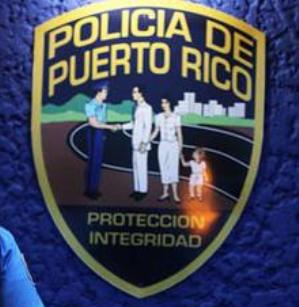 San Juan, Puerto Rico – U.S. Customs and Border Protection Officers found Thursday a previously deported aggravated felon prior to boarding a flight at the Luis Munoz Marin International Airport bound to New York.
Luis José Arias-Mejía, also known as Jose Luis Mejia-Arias and Josue Pérez-Quiles, a citizen of the Dominican Republic, made an initial appearance Friday before U.S. Magistrate Judge Silvia Carreño-Coll, for charges of violating Title 8, United States Code, Section 1326 (a) and (b)(2); re-entry after previous removal or deportation and subsequent to a conviction for commission of an aggravated felony.
On Nov. 1, during inspections authorized by federal law, Mr. Arias-Mejía claimed to be a United States citizen by the name of "Josue Perez-Quiles," presenting CBP Officers what appeared to be a fraudulent Puerto Rico driver's license.
However, further investigation conducted by CBP Officers revealed that Arias-Mejía was the same individual found by agents of U.S. Immigration & Customs Enforcement in a Pecos, Texas, who served a term of imprisonment of 16-months for the offense of possession with intent to distribute heroin.  In July 2018, he was removed to the Dominican Republic, his country of origin
"CBP officers are regularly trained to detect fraudulent documents used by nefarious actors to elude detection," indicated Edwin Cruz, CBP's San Juan Area Port Director.
Assistant US Attorney Elba Gorbea in charge of the case for the U.S. Attorney's Office in the District of Puerto Rico.
If convicted, Mr. Mejia-Arias faces imprisonment for not more than 20 years, or a fine, or both.
All defendants are presumed innocent until proven guilty by a court of law.